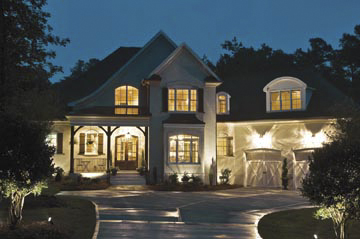 Today's homes are more expensive and technically challenging than ever. If you are a seasoned builder or a daring do-it-yourselfer, White Electric is ready to assist you in your residential project. Add an outlet, add a room, build a new home or build a subdivision, we stand ready to assist you with any size project.
In addition to new construction, we offer a wide variety of residential services including:
Meter loop and panel upgrades
Smoke alarms
Real Estate inspection list
Appliance circuits
Ceiling fans
GFCI outlets
Pools and jacuzzi circuits
Automatic gates
Site lighting
Interior lighting/ repair
New construction
Rewire
Call us for all your residential wiring needs.
Protect your family and your investment with the folks you know and trust – White Electric